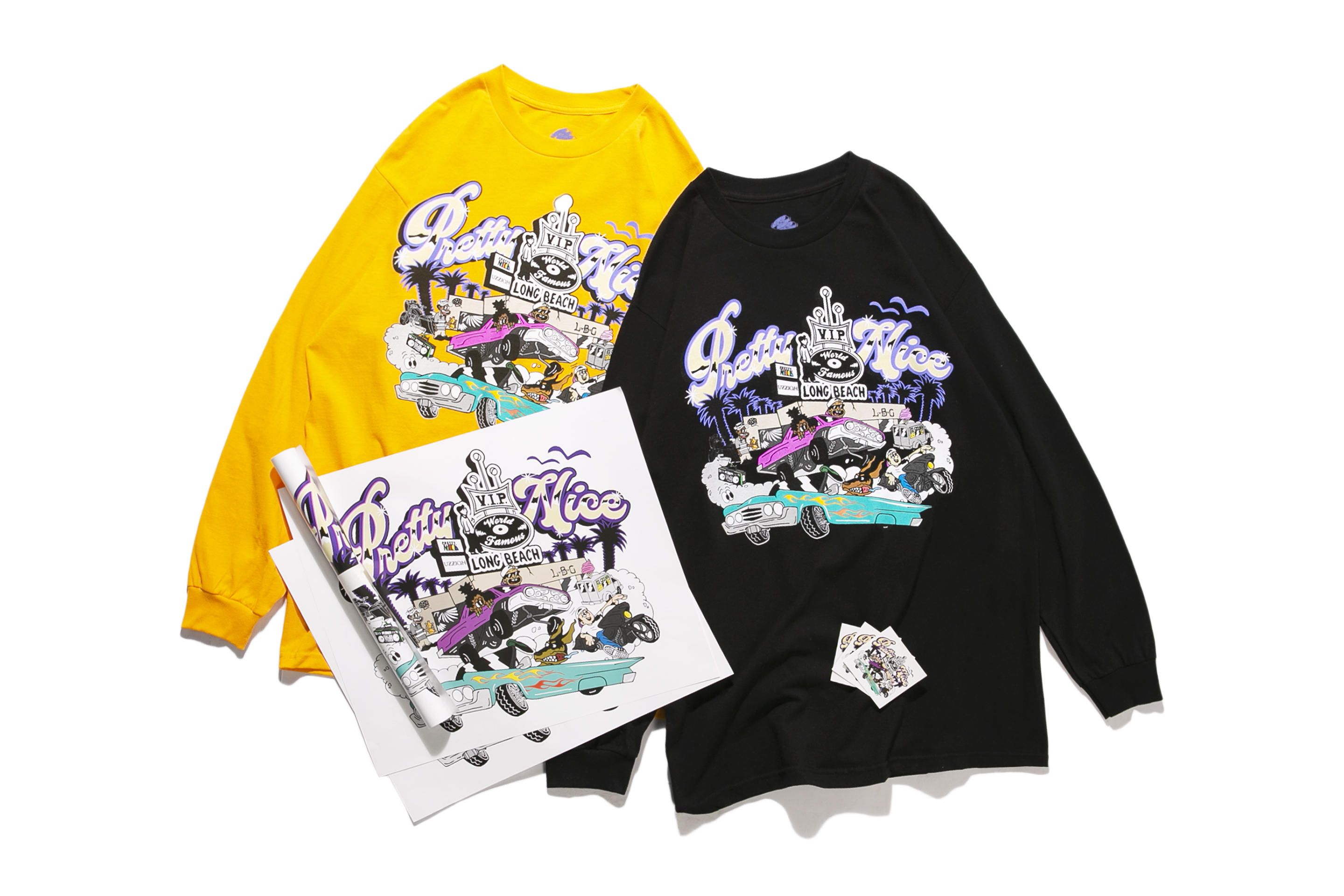 於1992年 Dr.Dre 的經典專輯 - The Chronic 中的單曲 Nuthin' But A 'G' Thang 大放異彩的 Snoop Doggy Dogg,在隨後的登場專輯 Doggy Style 中的經典單曲 - Who Am I (What's My Name)? 音樂錄影帶中站立在家鄉 Long Beach 加州長攤的 V.I.P. Records 唱片行屋頂畫面,透過此單曲成功的席捲了當代的嘻哈樂壇。V.I.P. Records 也因此從長灘當地的指標唱片行一躍成為世界的知名地標,隨著時間的推移,更讓 V.I.P. Records 成為了傳奇的嘻哈文化符碼。 PRETTYNICE 很幸運的透過美國的友好單位 UZZIAH 居中簽線,努力促成了本次的奇蹟跨國合作,而這也是 V.I.P. Records 首次應允的聯名合作案。 本週將帶來的聯名商品 - LBC2TPC L/S Tee 更全程於美國的知名大廠印刷加工。擁有豐富美國街牌代工經驗的印刷工廠,採用了傳統的美式熱固墨印刷,將來自 8BALL 中團員 BatOne 所繪製之西岸生活文化意象作最完美的呈現!
The Chronic is the debut studio album by American hip hop recording artist Dr. Dre. It was released on December 15, 1992, by his own record label Death Row Records and distributed by Interscope Records.
The Chronic spent eight months in the Billboard Top 10. The album's three singles became top ten Billboard singles."Nuthin' but a "G" Thang" peaked at number two on the Billboard Hot 100 and at number one on both the Hot Rap Singles and Hot R&B Singles charts.World Famous VIP Records Long Beach was established by owner Kelvin Anderson in January of 1978. The store was made World Famous when Snoop Dogg filmed parts of his video to the song "What's My Name" on the roof of the building 1993.
PRETTYNICELTD fourtunately link it up with World Famous V.I.P Records through a friend "UZZIAH" and it's also World Famous V.I.P Records first time collaboration with other brands.This week we drop collaboration item- LBC2TPC L/S tee, this time we present PRETTYNICELTD imagery west coast culture and construct which hand painted by Batone, he is one of the rapper from 8ball(Rap crew from Taipei, Taiwan)..