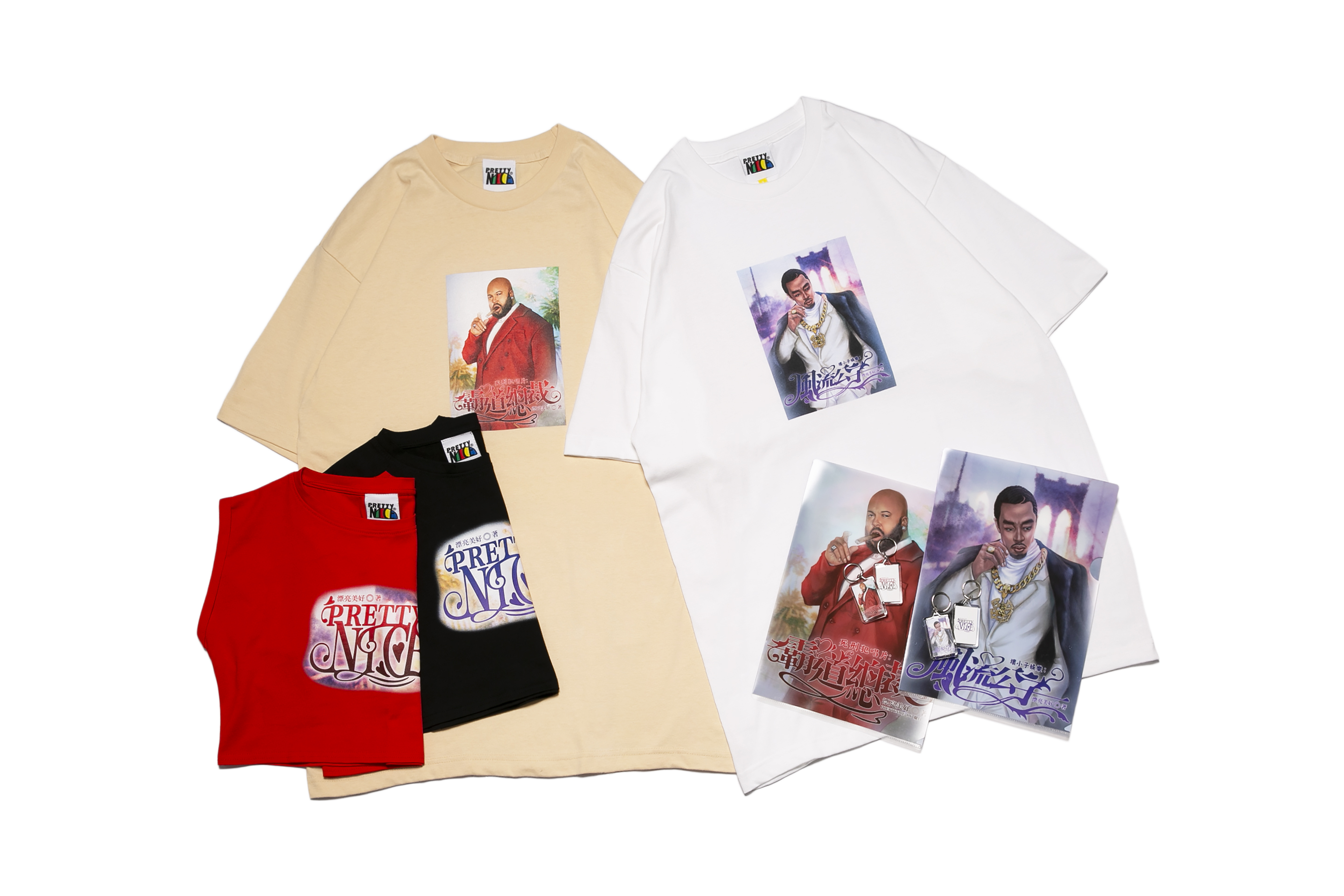 PRETTYNICE X Yao-Yue "ROMANCE NOVEL" Capsule Collection
繼去年春夏與 攝影師-吳美琪 合作的 "A Moveable Feast" Collection 系列後,此次 PRETTYNICE 在與台灣藝術家合作的企劃中找來了繪師 插畫家-耀月 攜手
將90年代美國樂壇裡為人熟知的東西岸饒舌音樂戰爭最具代表的音樂產業巨擘
代表著東岸的 Puff Daddy 與西岸的Suge Knight,以言情小說風格的表現形式,結合歷久不衰的故事主題與內容,創造出革新的美學風格,搭配上符號化的字體設計,巧妙的詮釋兩人的人格特質,最終呈現出滿載品牌理念的得意之作 "Romance Novel" Capsule Collection。
此次合作的膠囊系列,除了品牌一向大受歡迎的短袖T Shirt之外,頭一次釋出了女性款式:短版寬袖上衣,文具小物則是圍繞著文學主題的資料夾與鑰匙圈,希望讓人感到莞爾一笑的同時
更能了解到品牌在創作能量上的無窮可能!
Along Last SS collection with Taiwanese Artist Wu Mei-Chi " A Moveable Feast" .
SS 19 we bring a Taiwanese novel cover artist Yao-Yue. Into this project, together we represent you two world famous character's portrait and the most controversial topic from the 90's America music history into our design.
Puff Daddy represent the east coast, Suge Knight represent the west coast, both characters own each the most legendary record label during the golden era of hip-hop music.
Integrate these 2 character's portrait into Taiwanese traditional novel cover , combine Iconic font style design, we create a new visual style.
In this capsule collection, we special release also it's our first time to reveal female outfit: Crop Tank top.
The accessories are surround by the literal atmosphere stylish File folder and Key chains.
We are hoping when you feel sense of the humor and find out the infinities of the creation at the same time.